A restorative island…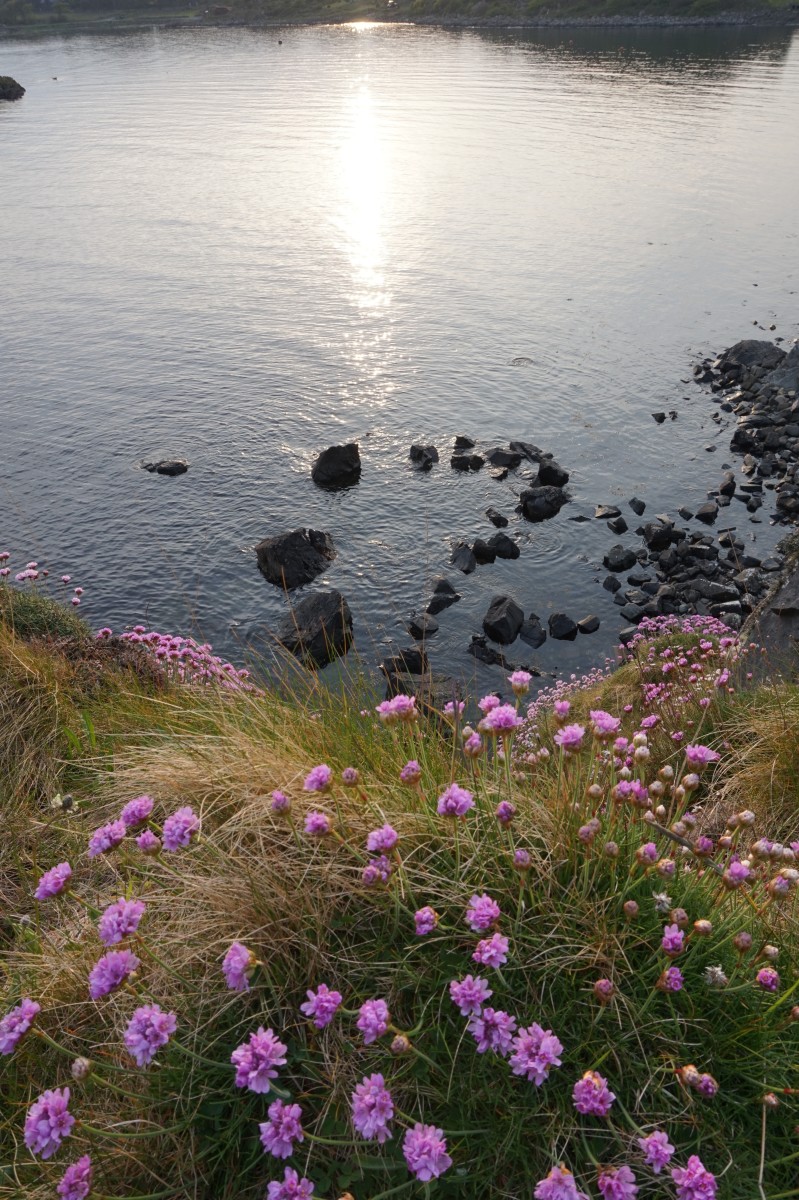 May has become a great time for us to take vacation. Two years ago we spent two glorious weeks in the Austrian mountains at the start of May and last year we embarked on an epic five week adventure in South-East Asia during the spring. This year, we were drawn to the Scottish whisky-making island of Islay (pronounced I-la), which lies just off the West Coast of Scotland.
Through travelling to so many contrasting places together (over 30 different countries to date), we have gradually discovered the type of holiday we need for restoration (and luckily for us, we have similar tastes when it comes to this): remoteness, nature, and a few adventures.
Getting to Islay was an adventure in itself as we opted to take a direct flight to Edinburgh and then drive to the ferry port at Kennacraig, where you then take a two-hour ferry ride across to Islay. To break up the journey, we spent the first night at a Bed and Breakfast not far from the port before continuing on our journey.
The scenic drive through Scotland was just breathtaking – we were too in awe to take many pictures of the route and the ones I took on the way back just don't do justice to the panoramic views.
I loved the journey – being in a car ferry reminded me of childhood trips we would take to France – and we even caught glimpse of a dolphin from the deck.
After disembarking, we stopped off at Coal Ila distillery on spec and were pleasantly surprised that they had availability on their next tour and so our whisky journey began. Caol Ila seemed more mass production focussed with much of their whisky being produced to create blended whiskies rather than single malts. Still, it was a great place to stop and learn about the distilling process for the first time.
Our drive to our accommodation took us from the very north of the island to the very southern tip and took around 40 minutes to drive (which gives you a sense of Islay's size).  Always ones for adventure, we had planned to stay in a highly-recommended Stormpod (a renovated large caravan built into the hill behind it and covered with turf for protection from said storms).  Our view overlooking the bay packed with wildlife was enviable – and as it turns out, not a dull moment can go by when you are seal spotting…
The weather was particularly good for the first few days (a rarity for Islay we were told) before a storm set in (and the Stormpod's protective design came into its own)  but this just added to the adventure…
With us both having developed a taste for whisky in recent years, we were intrigued by the several distilleries on Islay which are renowned for their peaty (smoky) taste. We loved learning more about the whisky-making process and in total visited 7 of the 8 distilleries on Islay, as well as visiting the distillery on the neighbouring island of Jura (the terrain here was possibly some of the most spectacular I have ever seen – again the pictures don't do it justice).
Stunning views and wildlife was everywhere and Islay may not be a destination everyone thinks of, I would definitely recommend it – whether you are a walker, nature-appreciator, whisky drinker or general Scotland lover… this really is an island paradise.
April- September is considered as the touristy season on Islay and we had booked the rest of our distillery tours in advance, which was a good idea as they often only operate in small numbers and sometimes tour buses can come and book out an entire tour. If you plan to go to Islay, you may also want to avoid the Islay Festival of Music and Malt at the end of May as prices can be high, and accommodation hard to come by.
All in all, it was a great vacation – made even better by the fact that we were able to visit two sets of friends on the way home in Glasgow and Edinburgh. Oh… and enjoy this on a casual Tuesday night…
---
Written by Anita on 20th May 2017 in Life, Work